End Of Lease Cleaning Melbourne
we are the experts in end of lease cleaning and bond cleaning in Melbourne. We have cleaned hundreds of homes throughout Melbourne over the years helping tenants get their bond back from their rental property managers and landlords.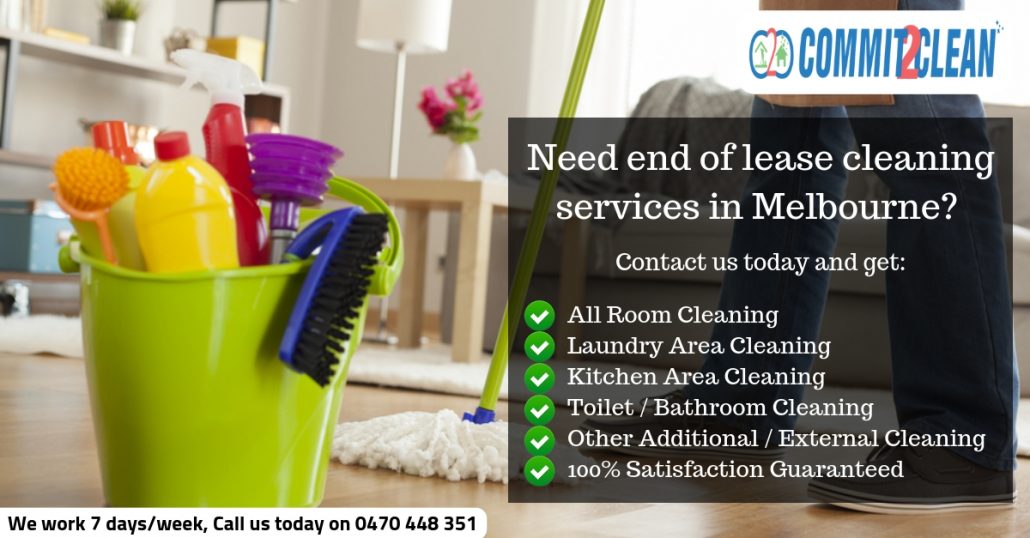 If you are renting and then moving to new house or apartment, it can be a tedious and tiresome process. However, it's not easy as just packing and moving to your new place in Melbourne. The owners need their place to be thoroughly cleaned and well-presented before you vacate so that you can get your 100% bond back cleaning.
If the thought of scrubbing and cleaning the whole place stresses you out, why not choose the next best option and hire an end of lease cleaning company to do the dirty work for you.
If you are in Melbourne's west and located in suburbs like Essendon, Ascot Vale, Brunswick, Maribyrnong, Southbank. Glenroy, Moonee Ponds, Pascoe Vale, Keilor, Kew, Port Melbourne and Point Cook then you have an advantage of choosing experienced professional local cleaners like us. But don't worry we serve entire Melbourne and assure that you are covered with excellent cleaning options. To know more about the list of suburbs we serve, please click here: service area
End of lease cleaning, vacate cleaning Melbourne, cheap Carpet cleaning, work satisfaction guarantee call now for end of lease cleaning Melbourne.
We are proud to be one of the best Professional End of Lease cleaning company serving throughout Melbourne. We will clean everything. And We know everything we need to clean to make sure the whole place is left spotless.
Steps to secure 100% Full Bond Refund through cleaning.
How to do it:
Step 1: Call us 0470448351 and get a FREE Quick Quote
Step 2: With Best Quote, Book it in on call (Easy+Simple) with your choice of day as we work 7 days/week.
Step 3: Cleaning is undertaken on the day as per date and time.
Step 4: We provide you with a Professionally designed Invoice for the work Proof.
Our job is not yet over, you are covered for any cleaning issues undertaken by us and we will come back for FREE to make sure you get your FULL BOND BACK for cleaning as a part of our 100% Bond Back Guarantee* for house cleaning.
What we do and What is Included:
Entire Kitchen including stove top, oven, range hood, splashback and cupboards cleaning.
Entire bathroom will be methodically cleaned and will be odour free.
All Bedrooms, living and dining areas will be thoroughly cleaned.
Blinds and walls will be free from dust and window glasses throughout cleaned.
Nothing will be missed, even small areas like switchboards, door handles, doors or skirting boards will be wiped and grime free.
End of Lease Vacate Cleaning Checklist:
All Rooms in General
Cobwebs Removed
Sweep & mop tiled areas
Wall wiping, mark removals(optional)
Skirting Boards
Carpets Steam Cleaning(if included)
Hard Floors – Mopped
Doors, Door Frames & Knobs
Lights & Light Switches
Plugs & Power Points
Exhaust Fans (where applicable)
Air Vents (where applicable)
Mirrors (where applicable)
Sinks & Taps (where applicable)
Windows, Sills & Fly-screens
Wardrobes & Cabinets
Stairs Balustrades
Laundry Area Specific
Drawers & Cabinets
Sink, Basin & Taps
Splashbacks
Kitchen Area Specific
Oven, Grill & Dip Trays
Stove / Cook Top
Range Hood Exterior & Filters
Cupboards – Inside + Outside
Counter Tops & Benches
Sinks & Taps
Splashback
Toilet / Bathroom Specific
Toilet Bowl, Seat & Cistern
Bath Tub
Shower Screen / Cabin + Floor
Taps and Faucets
Sinks & Hand Basins
Drawers & Cabinets
Vanity Area
Additional Charges for
Appliances other than Oven
Balcony & Patios
Large Windows
External Windows
Furniture & Upholstery
Driveway, Front Yard & Garage
Any External Cleaning
Rubbish Bins Cleaning
Rubbish Removal
General Terms and Notes
Do Not disconnect Electricity before the day scheduled for Cleaning
Hot water must be available for better results
Parking for cleaners' vehicle must be organized or paid for by tenant
Damage that can not be cleaned will be notified
Additional charges applicable if property is in bad condition requiring lot more extra time on job
Other fees or charges ***
Benefits of choosing a cleaning company:
The pros of choosing an end of lease cleaning company in Melbourne's west is that you will be sure to get a good choice in a cleaning company. The property market is flourishing in suburbs such as Essendon, Ascot Vale, Brunswick, Maribyrnong, Southbank, Glenroy, Moonee Ponds, Pascoe Vale, Keilor, Kew, Port Melbourne and Point Cook so you are bound to get many different companies and you should choose the one that matches your expectation the most. But don't worry we serve entire Melbourne and assure that you are covered with excellent cleaning options. To know more about the list of suburbs we serve, please click here: service area

Satisfaction guarantee

Fully Insured

Affordable rates

Experienced and Well trained Cleaners
Get a Free Quote
So, if you're looking for a trusted team that provides tile and grout cleaning in Melbourne areas. call us today for free advice call Cleaning now on +61 470 448 351.
AREAS WE COVER
Ascot vale 3032, Point Cook 3030, Southbank 3006, Port Melbourne 3207, Pascoe Vale 3044, Moonee Ponds 3039, Maribyrnong 3032, Kew 3101, Keilor 3038, Glenroy 3046, Brunswick 3055
So rather than worrying about cleaning every nook and cranny in your house, leave the hard work to the experts who will ensure your property is left sparkling like new.
We *guarantee you a prompt and quick response over all the methods of communication. See our customer feedbacks; see what they say about us.
** Booking Cancellation fee of $45.00 would apply to all bookings. Re-scheduling the booking is available upon request for no extra cost or fee. Quote given on call are subject to reasonably clean condition of property. Cleaning that might require investment of more time, efforts or any other resources are liable to incur extra charges. The Professional Carpet Steam Cleaning is covered up to 72 hours from the time of cleaning. Carpeted steps are charged extra. The standard room size as considered during the quote is 10 sqm/room. Other Conditions Apply. All services and cleaning issue solving guarantee is subject to change without prior notice. Also, it is subject to property; prior condition, location, size, type and various other factors. The company holds the right to cancel any job in case of any adverse circumstances, or situations out of control or if it does not justify to price, payment, condition or location of the property.
The *guarantee to re-visit property for any cleaning issues is valid until 5 days from the day of the job. But, in any case you can still contact us via call or email and we will find a reasonable solution to your problem and will ensure your Bond Refund.
Please read full terms & condition click here.