Bond Back Cleaning Services in Melbourne

100% Bond Back Cleaning Melbourne
Worried about your 100% Bond refund? Don't wait, Call us now!
At the end of lease agreement, the property needs to be cleaned professionally in order to secure your Bond. All areas of the property need to be taken care of at the end of tenancy term. The Real Estate Agent or Landlord would than do regular property inspection to check if you are eligible to get 100% Bond back Cleaning Melbourne.
Now, here is the time where our role starts. We work for you to secure your Bond Money with a *Guarantee of Cleaning Services that we provide. We make sure that your 100% Bond is refunded to you provided the property is undamaged and the property inspector has no issues with the cleanliness of the property.
The End of Lease Cleaning Melbourne is also created for people who buy/sell or rent property and it is ideal package if you are relocating to a new home and you need it to be clean perfectly by a professional cleaning Company.
Unique Reasons to Choose Us:
We provide the most reliable and dependable services
We provide 7 days a week & 365 days/ year service
We offer quick quote on a call
We provide optional same day service
We follow real estate standard checklist
Invoice provided on all jobs

Satisfaction guarantee

Fully Insured

Affordable rates

Experienced and Well trained Cleaners
Get a Free Quote
So, if you're looking for a trusted team that provides tile and grout cleaning in Melbourne areas. call us today for free advice call Cleaning now on +61 470 448 351.
What's on offer?
We ensure *guaranteed 100% bond back
We ensure *guaranteed *100% satisfaction
Our prices are quite reasonable, starts from $185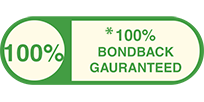 Professionally developed CHECKLIST to ensure 100% Bond
All Rooms in General
Cobwebs Removed
Sweep & mop tiled areas
Wall wiping, mark removals(optional)
Skirting Boards
Carpets Steam Cleaning(if included)
Hard Floors – Mopped
Doors, Door Frames & Knobs
Lights & Light Switches
Plugs & Power Points
Exhaust Fans (where applicable)
Air Vents (where applicable)
Mirrors (where applicable)
Sinks & Taps (where applicable)
Windows, Sills & Fly-screens
Wardrobes & Cabinets
Stairs Balustrades
Laundry Area Specific
Oven, Grill & Dip Trays
Stove / Cook Top
Range Hood Exterior & Filters
Cupboards – Inside + Outside
Counter Tops & Benches
Sinks & Taps
Splashback
Kitchen Area Specific
Oven, Grill & Dip Trays
Stove / Cook Top
Range Hood Exterior & Filters
Cupboards – Inside + Outside
Counter Tops & Benches
Sinks & Taps
Splashback
Toilet / Bathroom Specific
Toilet Bowl, Seat & Cistern
Bath Tub
Shower Screen / Cabin + Floor
Taps and Faucets
Sinks & Hand Basins
Drawers & Cabinets
Vanity Area
Additional Charges for
Appliances other than Oven
Balcony & Patios
Large Windows
External Windows
Furniture & Upholstery
Driveway, Front Yard & Garage
Any External Cleaning
Rubbish Bins Cleaning
Rubbish Removal
General Terms and Notes
Do Not disconnect Electricity before the day scheduled for Cleaning
Hot water must be available for better results
Parking for cleaners' vehicle must be organized or paid for by tenant
Damage that can not be cleaned will be notified
Additional charges applicable if property is in bad condition requiring lot more extra time on job
Other fees or charges ***
Contact Us Now!
3 ways to do so:
1. Call Us: 0470 448 351
2. Email or Request Call Back: info@commit2clean.com.au
3. Text Us: Click here
We *guarantee you a prompt and quick response over all the methods of communication. See our customer feedbacks; see what they say about us.
** Booking Cancellation fee of $45.00 would apply to all bookings. Re-scheduling the booking is available upon request for no extra cost or fee. Quote given on call are subject to reasonably clean condition of property. Cleaning that might require investment of more time, efforts or any other resources are liable to incur extra charges. The Professional Carpet Steam Cleaning is covered up to 72 hours from the time of cleaning. Carpeted steps are charged extra. The standard room size as considered during the quote is 10 sqm/room. Other Conditions Apply. All services and cleaning issue solving guarantee is subject to change without prior notice. Also, it is subject to property; prior condition, location, size, type and various other factors. The company holds the right to cancel any job in case of any adverse circumstances, or situations out of control or if it does not justify to price, payment, condition or location of the property.
The *guarantee to re-visit property for any cleaning issues is valid until 5 days from the day of the job. But, in any case you can still contact us via call or email and we will find a reasonable solution to your problem and will ensure your Bond Refund.
Please read full terms & condition click here.